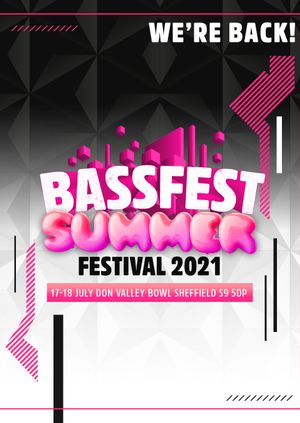 Bassfest 2021 Summer Festival The Weekender
14th - 15th Aug 2021
Event Details
BASSFEST SUMMER FESTIVAL 2021 - THE WEEKENDER!
SPREAD OVER 2 DAYS WITH OUR BIGGEST LINE UP EVER!
SATURDAY 14TH & SUNDAY 15TH AUGUST 2021 - DON VALLEY BOWL, SHEFFIELD, S9 5DP
IF YOU HAVE ALREADY PURCHASED A TICKET FOR BASSFEST SUMMER FESTIVAL 2020 YOU DO NOT NEED TO DO ANYTHING YOUR TICKET WILL AUTOMATICALLY TRANSFER OVER!